7 days out………. Dallas Europa!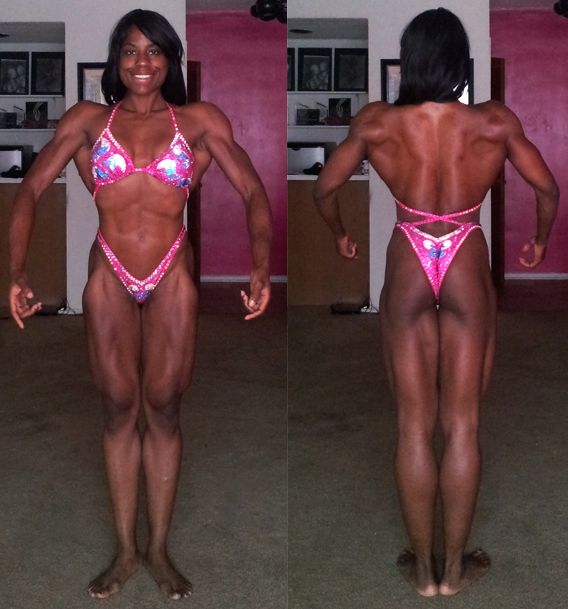 I got in trouble the other day for getting a little too carried away with the soy sauce, and some other soy based condiments at this point. Kim took ONE look at me and said basically "What the hell are you doing!?".  Yah, so I dropped it, and with it went 4 pounds… We will stay away from the SS from now on closer to the show date. I just had this craving for some Chinese and that bottle of soy sauce started calling my name, and then I put it on errrr'thang. Well yeah, needless to say, I dropped it, and some other extras I was being a bit too liberal with – literally pouring some things down the drain to help out my very non existent will power – and got back on track. I'm actually a pound lighter than what we were going for, he doesn't want me too small. Last week we added some more fats back in because I needed to fill out.

Overall I'm feeling good. Been getting good sleep, so I'm rested. Work has been HELLA busy! I finally got put into place this amazing online database system for my clients. I worked closely with some computer developers to create this thing from the ground up. I came up with all of the conceptual stuff, the graphic design ideas, the intelligence behind it, and the programmers actually brought it ALL to life! They get all their programs, diets, progress reports/photos/graphs/charts, report their biweeklies to me, and keep track of food compliance – all online! When it's in place 100% it will make everything so streamlined and much quicker in communication for program updates etc. I have TWO assistants working with me right now to get it all set up. So lots of 2am bed times, with 5-6am wake-ups over the last week which have been MURDERING me. But one day I was like, f__k this, if I can't function, neither can my business. So I made scheduling adjustments and I'm back to being 100%. 

You know it's weird, I'm not nervous. I haven't had time to think really, so that could be it. I'm just ready to go, ready to get up there and have fun. I feel like I've been zooming SOO fast into everything this year, it's all a blur. But I'm NOW trying to slow down and really enjoy this moment. Your pro debut only happens once, and I'm kind of just now finally grasping that "OMG, wow it's finally happening". I want to remember the moment. 🙂 This is the first time I'm kinda going into a show with ZERO expectations, just simply my desire to best my best, and really that's it. Here's comparison of me at 1 week out from Team U vs 1 week out from Dallas (attached). I think that I've met that goal. I'm anticipating this to be a HYOOOGE show! And I'm also anticipating a tied for last place, lol .  So since the pressure is off, I feel like I can actually have fun! For me the main focus is getting my feet wet, and seeing what I really need to work on for my off season, so that next year, I can go out with the intentions of killin it!  Next week… Yeah not so much!
Stay Connected! Join My Email List.
If you're enjoying the content I'm sharing with you here, then why don't you get yourself signed up on email list. Each week, I'll share with you my best tips and advice on how you can transform you body - and your entire life - through a SMARTER approach to your training and nutrition. All Science/NO BS.