Days like today I freakin LOVE LA!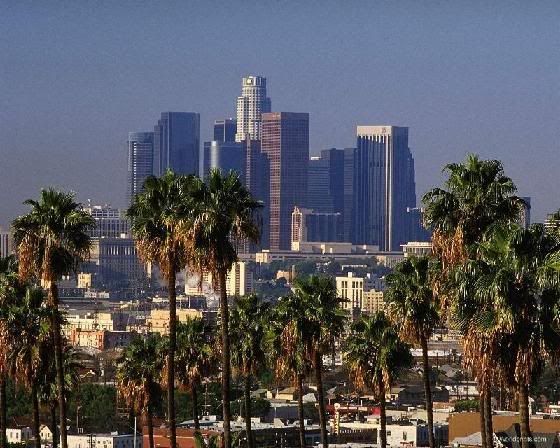 It was sunny, 80 degrees, sunshining and just BEAUTIFUL! In the middle of winter. 

I had 2 new clients today, both ladies signed up. I'm so happy to be working with them. One is making a huge lifestyle change that is a major health matter for her. A now or never kind of situation. It makes me so happy to be able to have the power to turn someone's life around and totally empower them to take control of their lives/health for the better. She's young, and too young to be experiencing the issues she faces, but she's now ready to get it going. So together, we're gonna make it happen. The second client I'm so excited about as well. This girl has all the makings of being a competitor. Former dancer and cheer girl. Wished she kept going with it through college because one of her closests friends is a cheerleader with a major NFL team. She feels lost not having an outlet to release her creative energy, and has thus gotten out of shape due to her desk job. In a career she likes but needs a goal in order to get her body back and feel good about herself. OMG universe could you please have sent me anyone else as perfect!!?? When I first met her, something about her just screamed, potential competitor. So I brought it up to her, and she's open to the idea of doing a show.

I'm going to present to her all 3 divisions. I think for now, she can definitely do bikini if she gets into shape and drop some BF. She has a really great base to start, and is gorgeous. Blond, and has the most amazing eyes ever. I'm not sure the color is like aquamarine. She'd do so well. She would need to spend a good year, year and a half of just HARD work to put on a little more size, particularly in her upper body for figure. And from there, if she practices mandatories, the girl is a total shoe in for fitness. So like I said, I'm going to expose her to the idea slowly. Show her a couple pics and videos of girls like Amanda Latona, Sonia Gonzalez, Erin Stern, Oksana Grishina, and Tanji Johnson. Maybe get her to check out the Ironman Show coming up in a few weeks here in LA to get an idea of the divisions. But overall, I'm just excited about helping her to feel confident again.

A friend of mine is here visiting from NYC for the weekend. So I suggested we have lunch today at The Ivy. 




The Ivy is one of THE places in LA where people go to be seen. So I thought it would be fun for him to experience because you can't come to LA without visiting it. And besides the fact that I eat there all the time. They have the MOST AMAZING grilled veggie salad with mesquite shrimp. You've GOT TO get the shrimp because the chicken is good, but not as good as the shrimp. I also saw they added it with lobster too, a new addition to the menu (and will set you back $40). I'm not a salad girl when I go to restaurants, but this salad…. THIS salad I'd give my first born away for!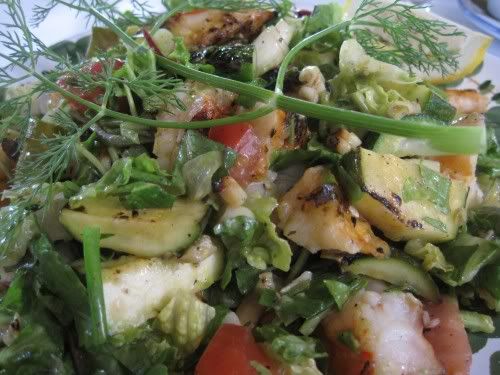 Words can't describe how delicious and filling it is. So we both had that. Before going in though I almost got trampled by a flash mob and papparazzi when Sofia Vergara left the restaurant. She's the gorgeous Colombian actress in the show Modern Family on ABC.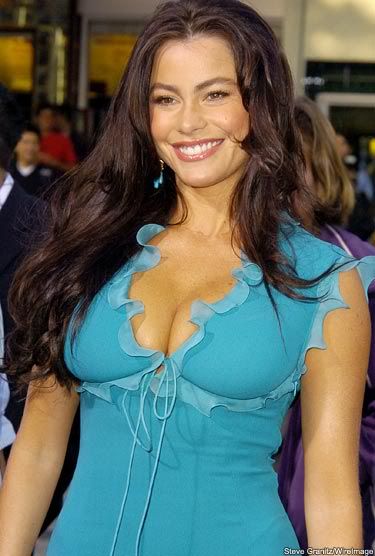 In person she is super tiny. She was about 5'4 WITH a pair of hot Christian Louboutin shoes on. So she's about 4 feet tall lol. And I was surprised to see that her boobs were the same size as mine, because in photos she looks so curvy and huge. She's got the magic of the push up. But she's simply beautiful and sooo sweet. She was taking photos with some out of town fans (we LA folks don't take pics with celebs, lol), and very very nice to everyone. I was shocked that even the paparazzi were being civil today. Unexpected sun in LA does that to folks. We are super cordial. Even the pretenious douches on Robertson Blvd weren't as douchey today, it was great. Tomorrow is the Golden Globes, so everyone is in town. It's WILD right now. So we hit the Ivy up early because it was packed enough with a lot of folks, and at night everyone wants to be seen before the awards so I'm sure it's crazy and they have to shield out the paparazzi with the umbrellas. But yah I love the Ivy, last time I was there I sat right next to John Patrick Stewart and another time Alec Baldwin (he has a really HUGE head).

Anyways. So today was a day that I really enjoyed. My legs are a bit sore, but good. I may head down to the beach in Santa Monica or Venice with my friend, or we may drive up the coast to Malibu. We'll see. Monday, the grind begins again.