Update: 10 weeks Out California State
I decided to start my hydrostatic weighing because the scale isn't telling me shit, and my measurements are going down. I am WAY lower than I thought, I'm still shocked.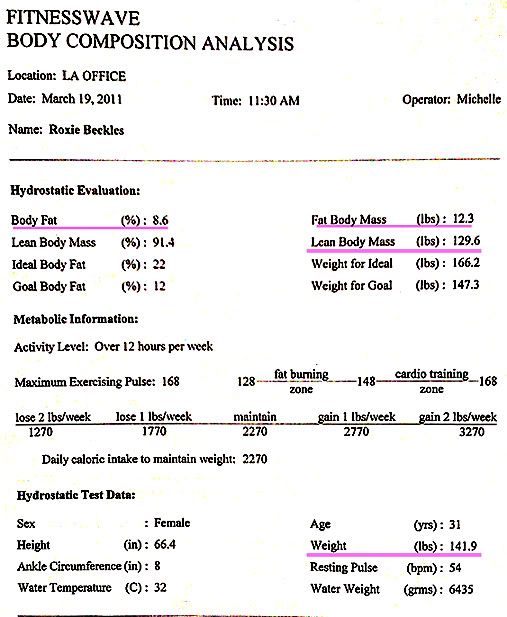 Current Stats:
Bust 37
Waist 26
Hips 36
Weight 141.9
Bodyfat 8.6%

4 Week Apart Comparison: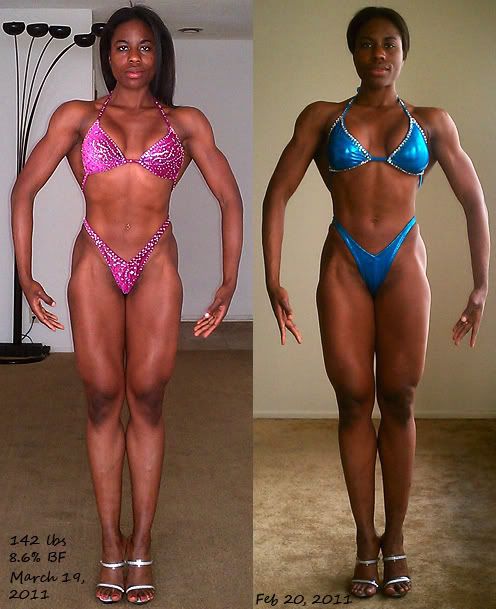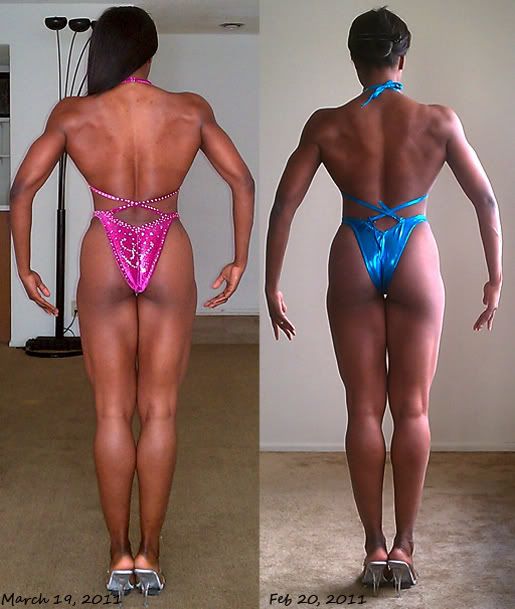 This week I started working with a coach. Robert Sherman out of Gold's Gym. He is just taking me through some workouts a few times a week. We do a mix of circuits, ultra high reps up to 25-50, moderate to HEAVY weights. When heavy we're lifting 6-8 reps, we'll get to ranges of 8-10r, and then the ultra high stuff. He mixes it up. I take care of my diet myself still. I needed someone in my corner, a second eye to help put and keep things in perspective. We're focusing on really bringing out the conditioning of my legs. I will also be mixing in workouts with Charles Glass. They're kind a dynamic duo. I'm running 5 days week, all hills and intervals uphill, 5 days a week. Coach Danny is in charge of that workout, I just do what he says (and die in the process). My cals right now are 1575, my ratio changes day to day depending on the activity I'm doing. Been eating more protein/fats, moderate carbs as of late. 

Bringing it home! Here we go. Next hydro test is in 2 weeks. I want to be lower in BF% by then. Hopefully closer to 8.2-8% flat. Maintain as much muscle as I can.

Oh yes, and ha, see, been working on that posing. MUCH better. Still tweaking.