By God I Think I Finally Got It: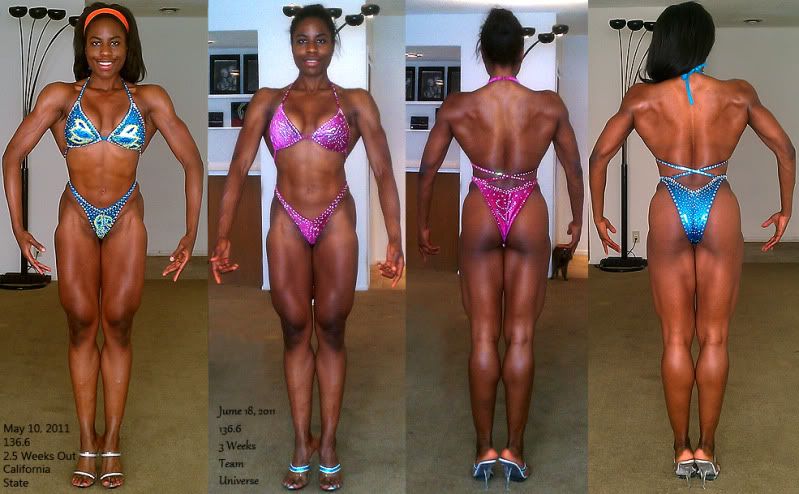 In blue, 3 weeks out from the Cals, and then 3 weeks from TU in the fushia. I've been shooting video too, and everything is now like second nature. I have my confidence and my swag back. Now I just need to step back and focus on grace under pressure. Keeping calm and relaxed on stage.
I woke up today at 135.4. So it looks like I may be smaller going into TU. I started my peak at this weight last show, so we'll see what happens.
Over the next 2.5 weeks, I'm going to just stay consistent. I think physically I've done all I can. I adjusted exactly what the judges have told me, so now the finishing touches will complete my package (tan, suit, hair, make-up). I'm going to get back in dance class this week too because it will help to reconnect my presence and poise for the stage. Also I need to keep a tranquil mind. So the next 2.5 weeks will be a lot of meditation, I'm going to throw in some yoga and spa treatments.
My mom and I decided it would be a good idea to step away from the sites and my journal for awhile. I will pop in closer to the show to reconnect with everyone going to TU. I wish everyone luck, and thanks so much for listening to me pour my heart out!