Ok so I took a progress photo today because I wasn't feeling particularly fat, lol 
, and Sunday I'm going to be busy! Mind you I'm in the middle of my TOM so there is probably just a bit of water retention, especially since in the last two days I've had close to one liter of water as opposed to my usual ONE GALLON PER DAY!!

Oh well. Still looking good. Thank God cause next month my period is due to start near show day. Luckily I haven't been blowing up to the size of a balloon and have had other shows where Aunt Flow arrived.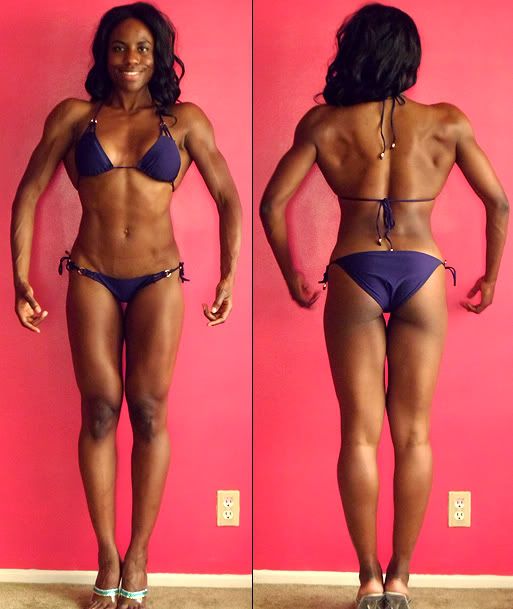 Oh and since the last video I shared was with some long pants on, I wanted to do one that was in my swimsuit so I can really see my body. Here are a few posing clips, I think I'm really starting to come in nicely. Just a few more tweaks and I should be good. I'm perfecting what I want to do with my individual poses.



Not doing ballet tonight. Prepping for a workshop I'm doing tomorrow with my Team of girls. I have some coming from out of state to work on posing and workouts this weekend. VERY excited to have them in town and for my LA girls to meet them face to face. It's a small workshop for now, but Team RoxStar is rockin it out.

Oh and see. I painted my wall PINK! Just one wall, an accent wall. It's called "Invitation to a Princess" it's a Disney color by Behr! 


My apartment is SUCH a girl's apartment!