Kinda putting this here to document things if I want to ever look back. Comparing where I am now 3 weeks out from Nats, to 3 weeks out from Team U. Definitely a different physique.

I took the new pic at 6am today, I look like shit, lol, y'all know what I look like all dolled up. So whatever.

10/28/11 1st Photo
6/18/11 2nd Photo
Both 3 weeks out from a national level show
Shape has changed, conditioning is better (yesterday had a high carb day so holding a little water). I liked my conditioning on stage for Team U, size and posing was the issue. Worked to develop shoulders and back more since then, and streamlining the legs.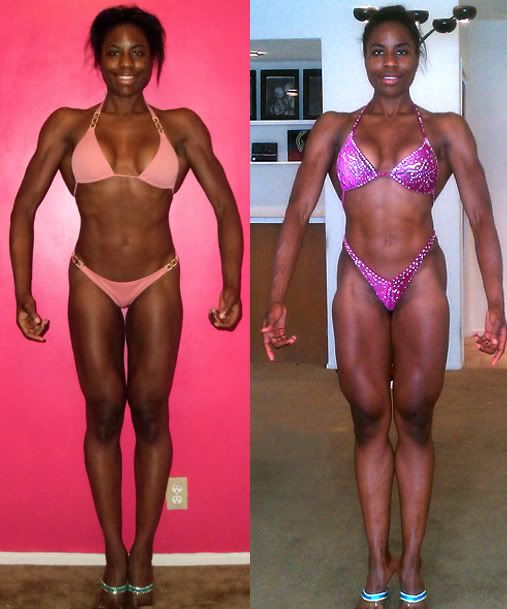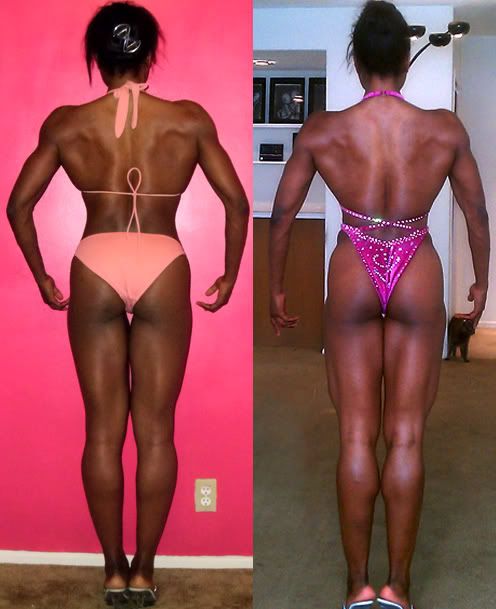 Ok that's all. Back into hiding and tweaking some more. Just wanted to document.