Guesssss whhhaaaaa-aaaaat!! My suits came! Now time to stone!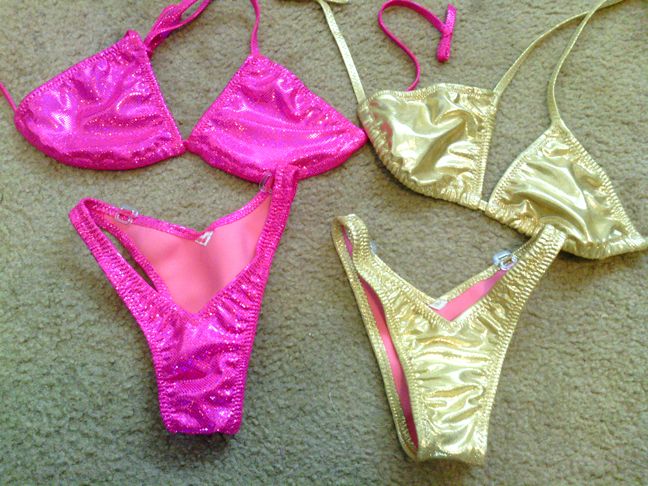 I went to Downtown LA (the city's hub of textiles and the "fashion" district where you can buy everything under the sun) and spent over $200 on stones! Bling bling! Mind you that's only for ONE suit. I'm ready to get down and dirty.

Today's refeed is so much better. Keeping it simple yet yummy. I'll post more about it later or tomorrow.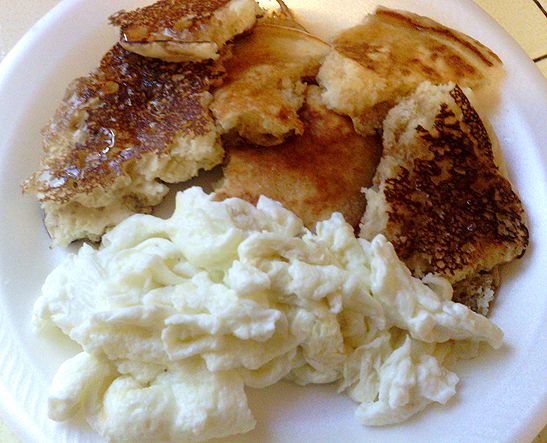 Pancakes, Maple Syrup, and Egg Whites

Today's menu –
Pancakes w/ syrup
FROSTED CHOCOLATE MINI WHEATS FILLED WITH CHOCOLATE!
Lean Cuisine Pizza
A Low Fat Brown Sugar Pop Tart
Ground Turkey/Kidney Beans Chili Tacos (homemade)
A huge ass bowl of Cinnamon Toast Crunch to finish the day!

Yum!

CRUSHED SHOULDERS AND BI'S TODAY!