So back to the grind today and I felt really great. I went into the gym today to train shoulders, bi's and abs! Got a nice pump going and still lifting pretty much heavy. I didn't follow a written plan today, I just kind of felt like going in and winging as I went along. Sometimes I want strict order, sometimes I don't. My favorite combo today that I did was this though:

Kettlebell Push Press 3sx6r
Superset w/
Bodyweight Handstand Push Up 3sx6r 



I finished off with some cardio. 30 mins SS for a change post workout. Had some reading I had to do w/ the course I'm taking so it was perfect entertainment for the occassion.

Got home, and practiced my routine. I won't post the video but here are a few stills.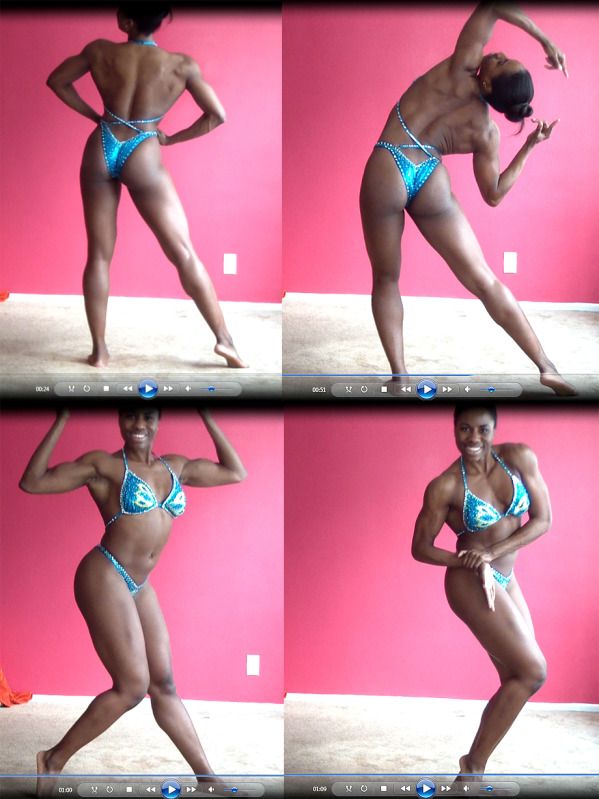 I'm glad I can actually move in a posing suit. I'm gonna make sure that that baby is CEMENTED DOWN to my body lol. 


My routine is fun, I really like it!