Just wanted to share this since I posted it on my Facebook. Still on track. The new project I've been pushing out is finally done and ready to rock. Probably not really geared to any of the women here, more for the general public who want to learn more about the specifics of training and how to really push it and train in the gym. It's all built around a video series I started a year ago that has gained some momentum on Youtube. I'm now getting more specific with the videos and rebranding so that I can become a full Youtube partner (I've got this partial thing going now) so I'm only including new videos on the site. I'll be launching the new one tomorrow.
Anyways that site is http://www.MuscleIsTheNEWSexy.com.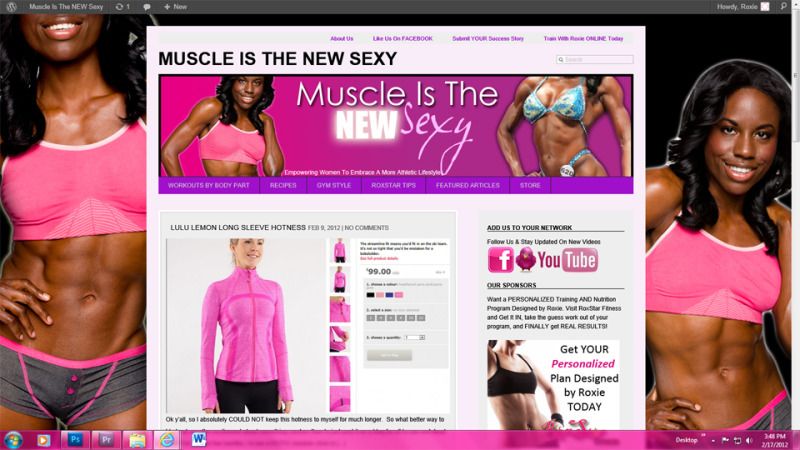 Ok back to lurkdom I go. Six more weeks. Everything is set, suit is finally 99% done. Routine is set and I must say, I LOVE IT.
Ciao for now.