So things are moving along in my neck of the woods. Decided to tighten up, and so… I tightened up…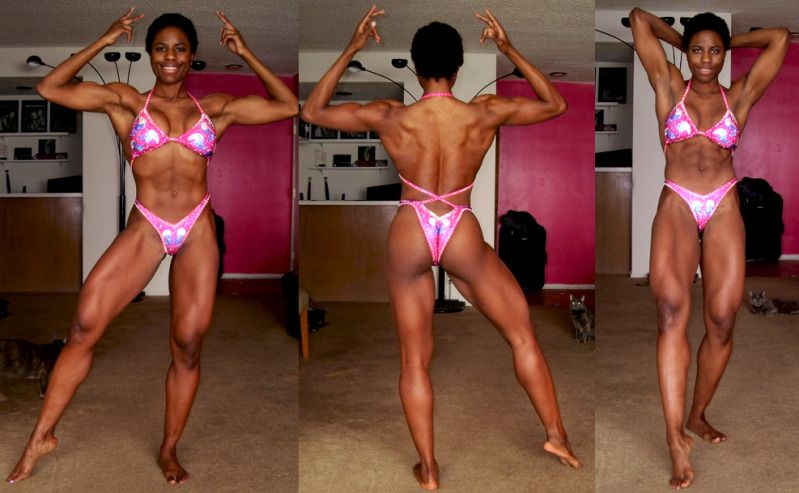 It's been so crazy over here! I'm a little tired actually, only because I had gotten up early for two days in a row. But in a bit, I'm about to hit up a nap, or better yet, I'm going to bed EARLY! I've gotten to a nice level of depletion, so tomorrow is a moderate refeed, then tapering carbs all the way to the show. I'm done with my workouts at this point, so I get to rest my body a bit and just prepare for Saturday. I'm halfway packed, gotta just grab a few more odd ends, and then cook my food. I'm bringing a hot plate with me, lol. A little electric one. And a small pot to heat my food. Promise not to burn the shit down lol. They only have a community microwave or something at the hotel, and that's too much effort for me. 
 I feel ready though. I'm confident, but not overly confident, each show is a new challenge, new set of competitors and anything can happen. I'm just REALLY happy that I'm stepping on the Emerald Cup stage. Last year I had decided that I wanted to do the show, but in figure. When I decided to switch, the plans never changed and I carried out that goal. Yay! That alone is going to make this experience rock.